Jug Snug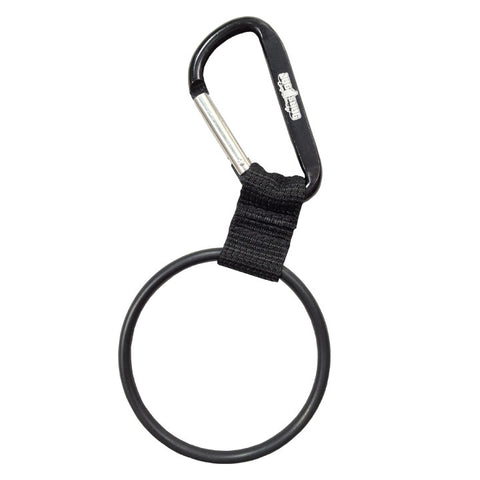 The Jug Snug is the first and only universal and removable jug restraint system.  Featuring a 3" rubber o-ring on one end and a carabiner on the other.  The Jug Snug keeps your jug secure in all scenarios.
Directions:
Remove jug cap.
Apply 3" o-ring below jug thread line.
Replace jug cap.
Use provided carabiner to secure jug.